Snow blowers are used to quickly and easily remove snow. They easily cut through packed snow and ice, even the tough stuff the plow leaves at the end of your driveway. Buying a snow blower can be challenging so we have assembled a few tips to help you select the Brute® best snow blower for you.
---
SINGLE STAGE SNOW BLOWER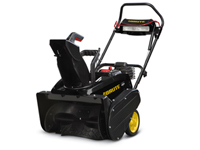 Small-frame snow blowers, known as single stage, are self-propelled with an auger to remove light to medium snow on paved surfaces. The auger combined with the power of the engine, scoops up the snow and discharges it through the chute. Single-stage snow blowers are typically lighter and easier to handle than dual-stage models.
Why Engines Matter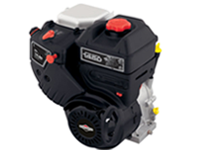 The Briggs & Stratton Snow Series™ engines are great for giving the power that is required to handle snow blowing. Reliable and easy to start even in the coldest weather conditions, the Briggs & Stratton snow engines are designed to deliver the power you'll need to blow even heavy, wet snow.
WHAT CONDITIONS ARE BRUTE SNOW BLOWERS GOOD FOR?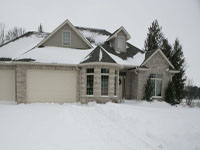 Brute powered by Briggs & Stratton snow blowers are designed to be tough, hardworking, and reliable just like what you would expect from a Briggs & Stratton product.
Brute offers a durable snow blower for every condition, from a single-stage snow blower to dual-stage snow blowers with options to fit your specific snow removal needs. Dual-stage snow blowers come in medium-duty and heavy duty models. High-performance, robust features make Brute snow blowers run season after season.