Full-Size Front Tine Rototiller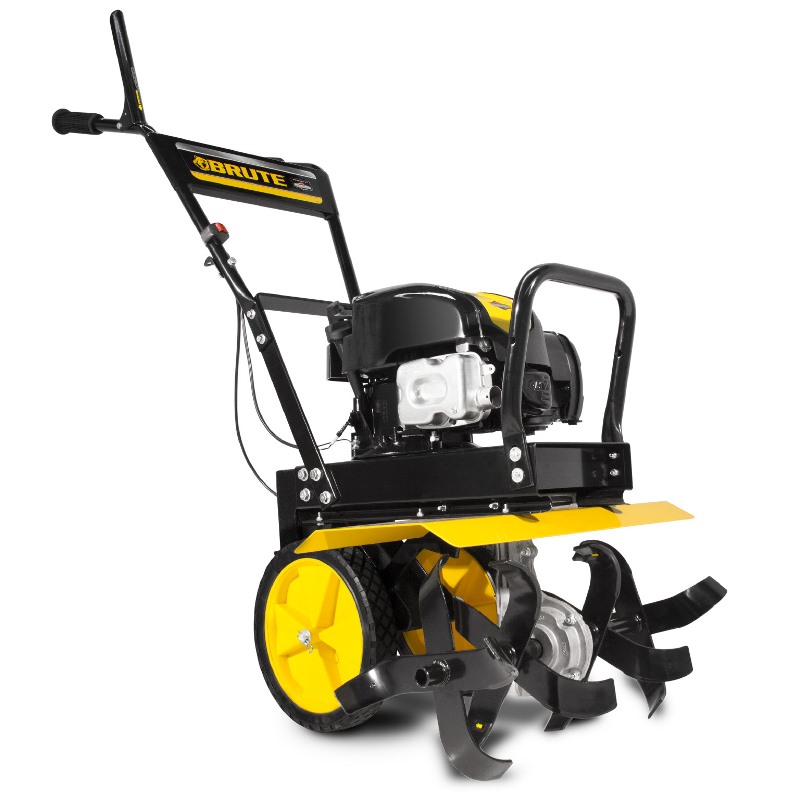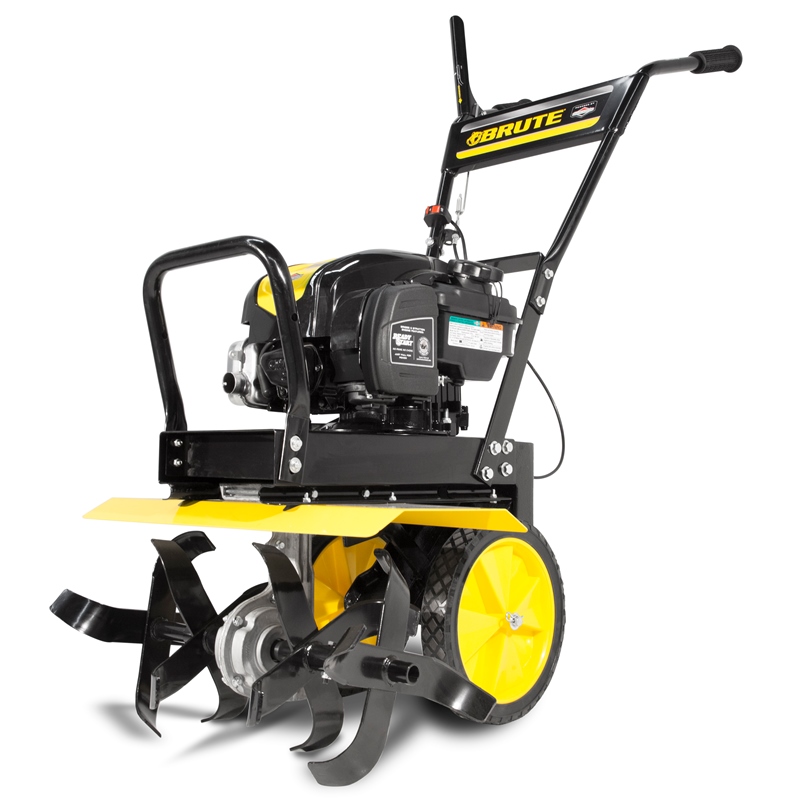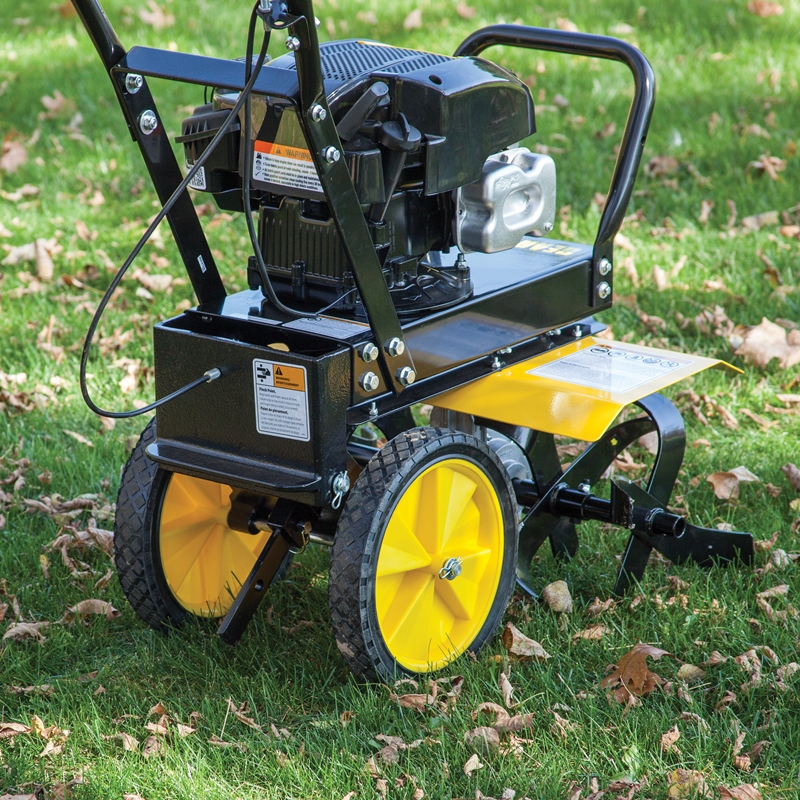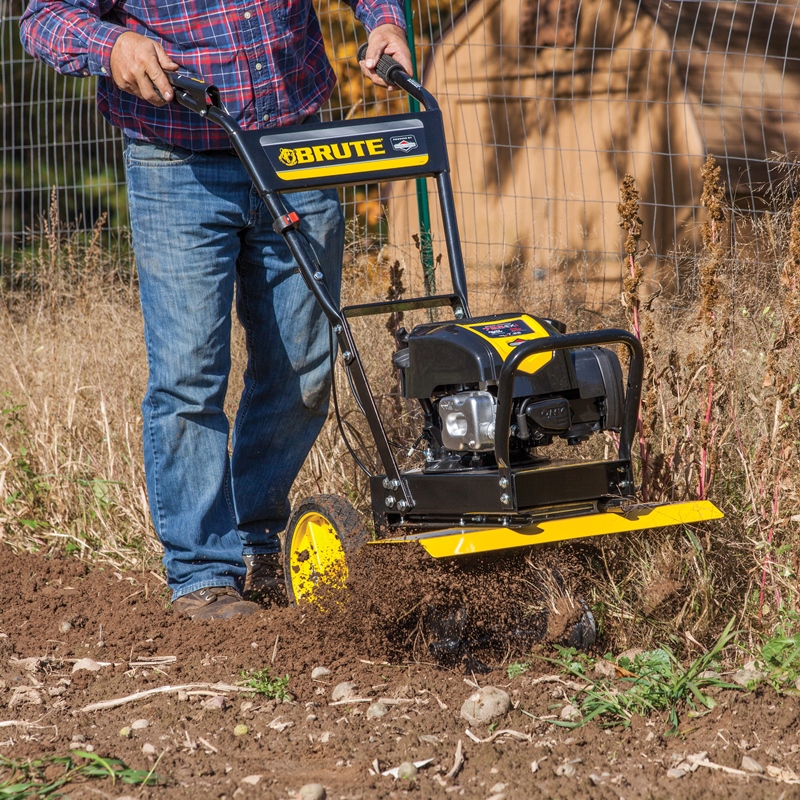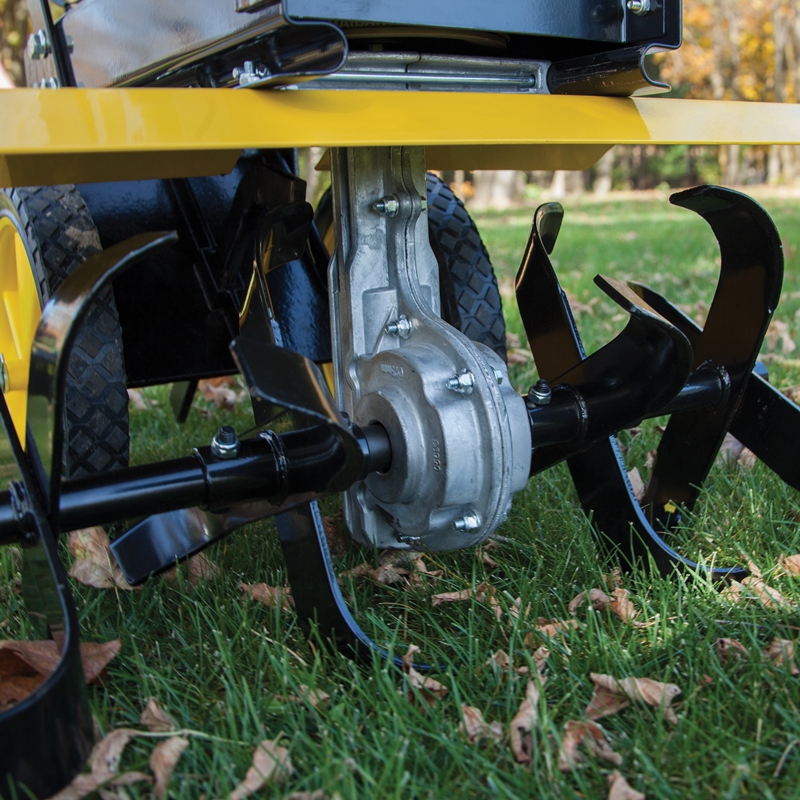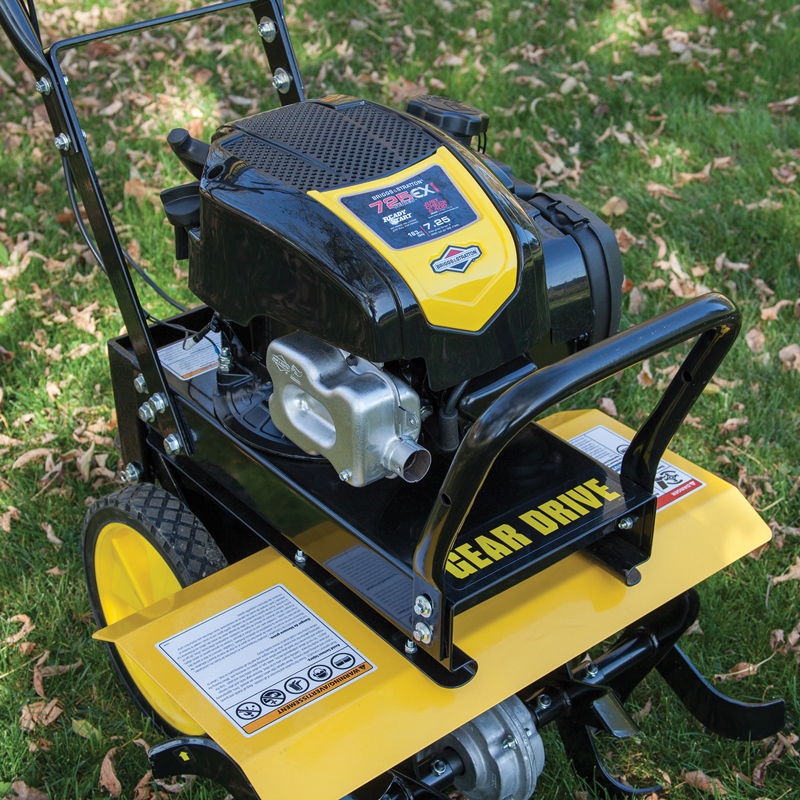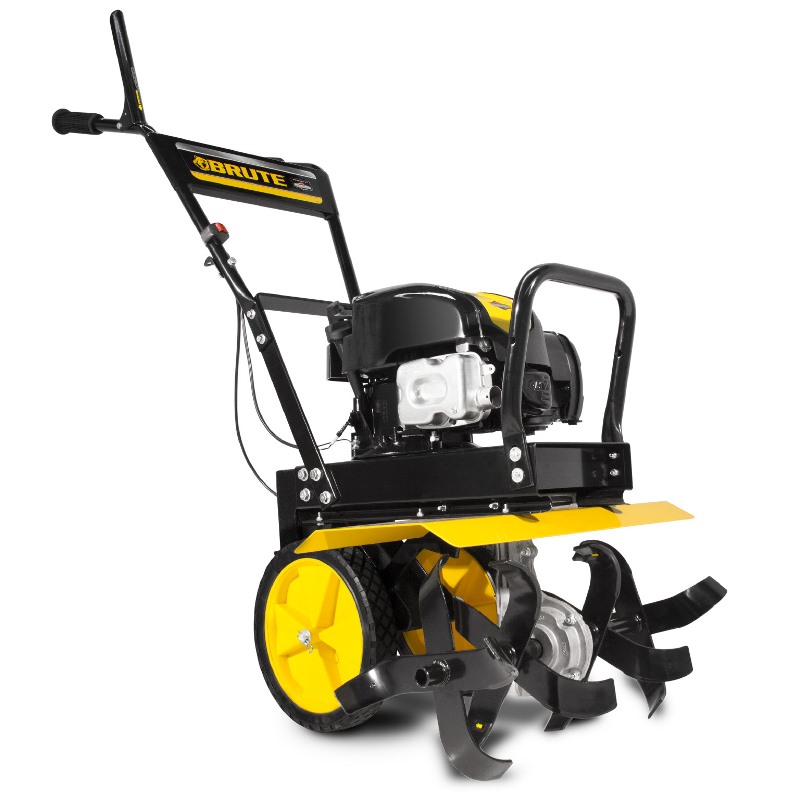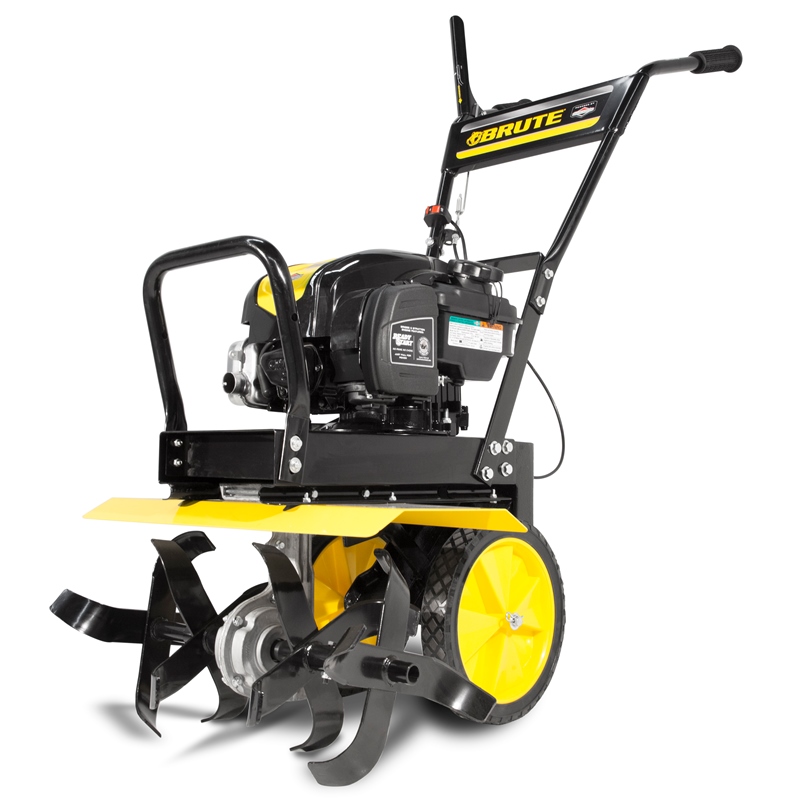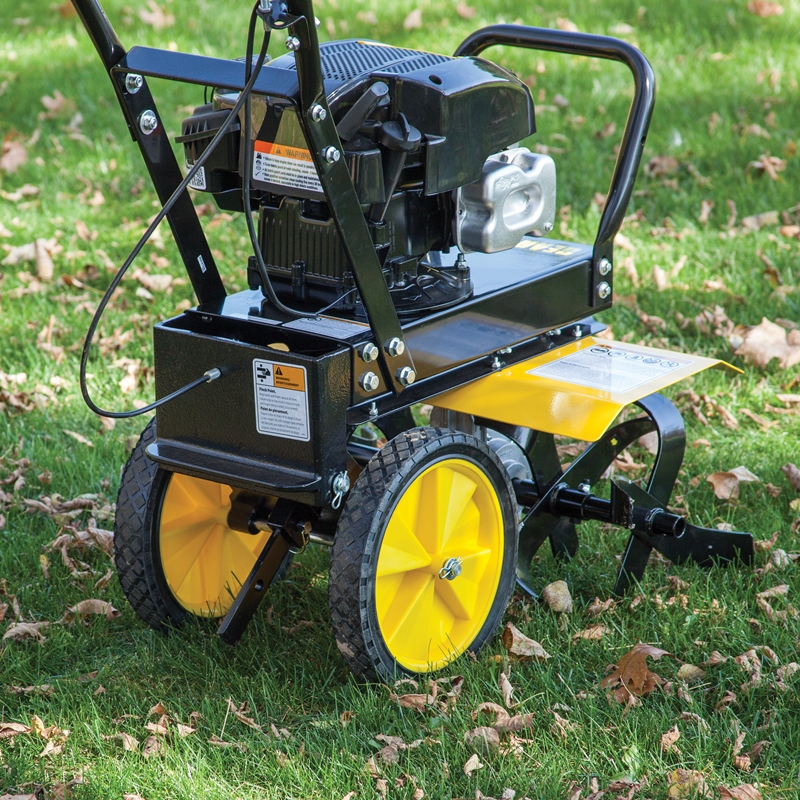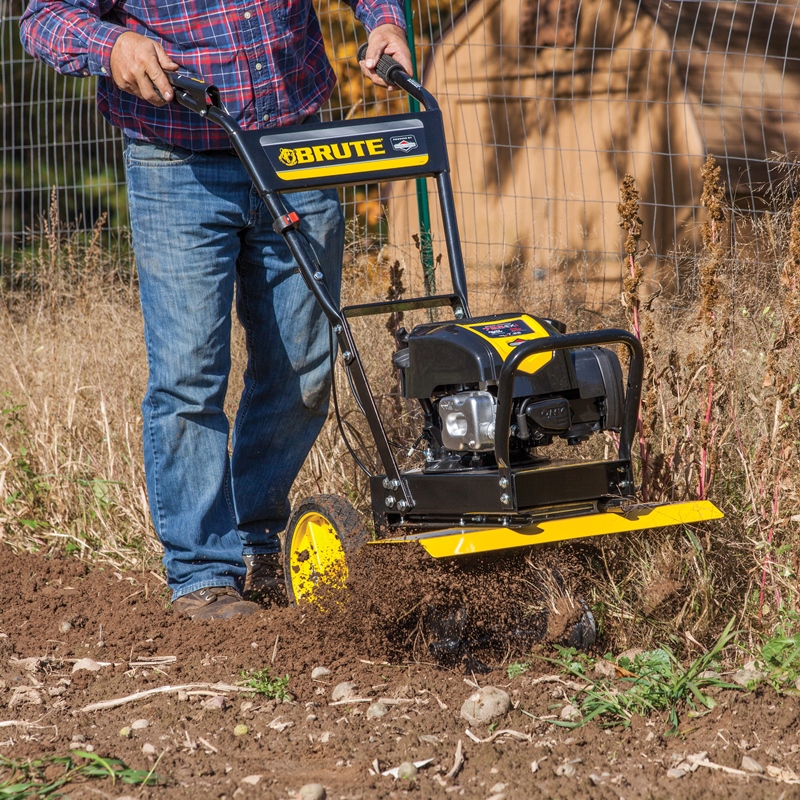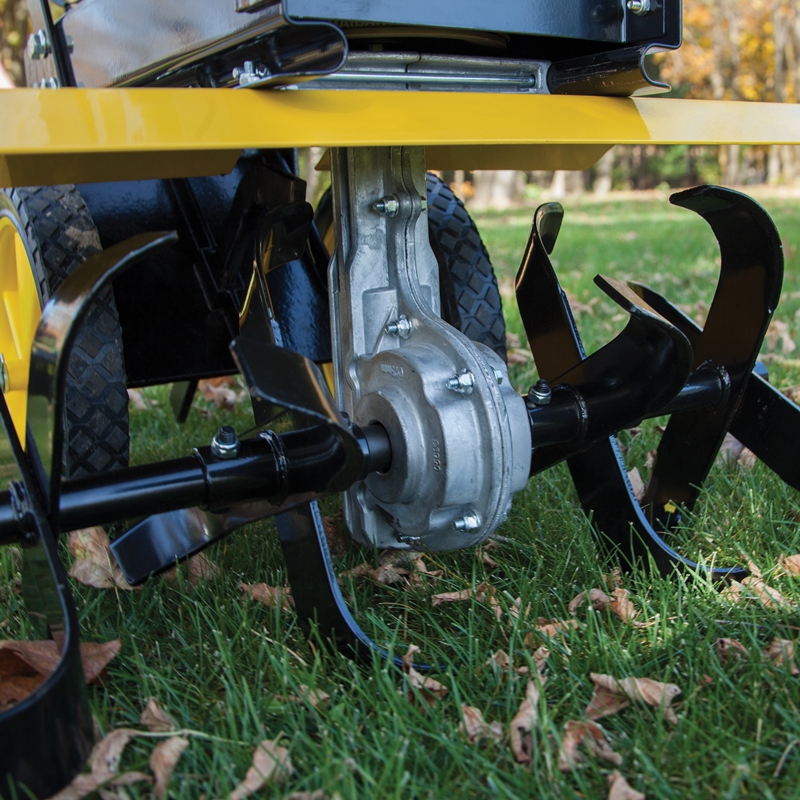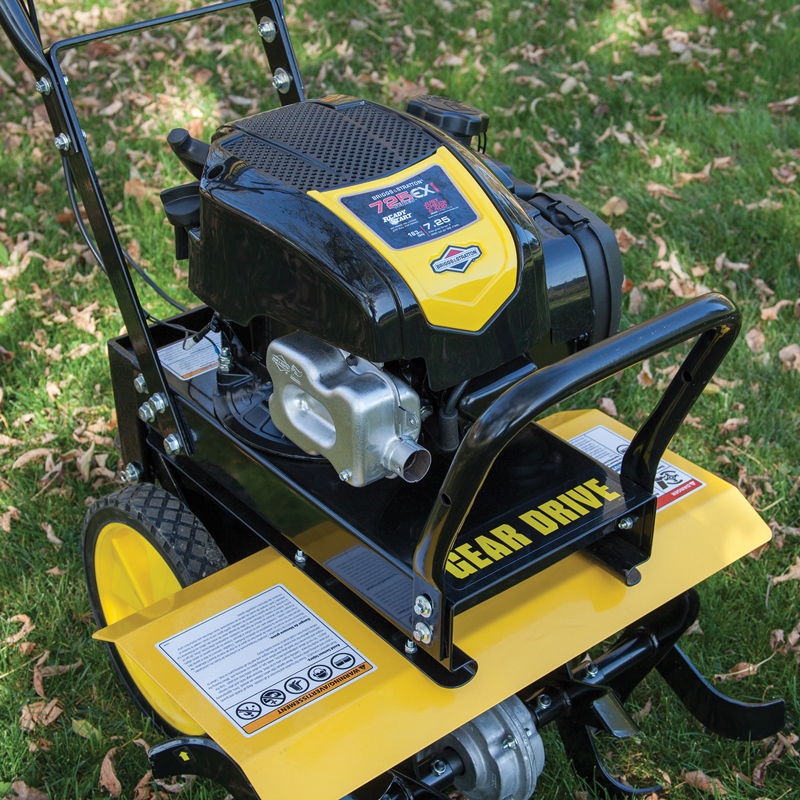 The BRUTE® front tine rototiller features reliable 163cc Briggs & Stratton 725EXi Series™ engine featuring the ReadyStart® Starting System for easy starting every time and Just Check & Add™ so you'll never need an oil change-ever*.  It also features a two-position, heavy-duty, cast iron tail and wheel assembly. With the wheels in the forward position, transport is a breeze. In the extended position, the center of gravity is lowered for incredible control and deep-tilling performance in the row.
If you are looking for a dealer servicing Chore products, view our dealers.
AVAILABLE AT THESE FINE RETAILERS

Product Details
Full-Size Front Tine Rototiller
| | |
| --- | --- |
| Engine Fuel Type | 87+ Octane Unleaded Gasoline |
| Engine Type | 4-Cycle |
| Engine Gross Torque (Ft-Lb) | 7.25 |
| Starting System | Recoil |
| Drive System | Bronze Gear Drive |
| Handlebar Style | Bicycle with Knobby Rubber Grips |
| Tine Rotation | SRT |
| Operation | One-or-Two-Handed |
| Self Propelled | No |
| Tilling Width (in) | Adjustable, 11/16/21 |
| Tilling Depth (in) | 11.0 |
| Tine Material | Welded Forged Steel |
| Tine Thickness | 0.21 |
| Tine Speed | 160 |
| Gear Ratio | 20:1 |
| Bumper Guard | Yes |
| Wheel Diameter (in) | 11.0 |
| Wheel Width (in) | 1.75 |
| Gross Weight (lb) | 115 |
| Net Weight (lb) | 110 |
| Consumer Warranty | Tiller 2 Year, Engine 2 Year |
| Download Manuals | Operator's Manual - English |
| | |
| --- | --- |
| | Full-Size Front Tine Rototiller |
| Engine Fuel Type | 87+ Octane Unleaded Gasoline |
| Engine Type | 4-Cycle |
| Engine Gross Torque (Ft-Lb) | 7.25 |
| Starting System | Recoil |
| Drive System | Bronze Gear Drive |
| Handlebar Style | Bicycle with Knobby Rubber Grips |
| Tine Rotation | SRT |
| Operation | One-or-Two-Handed |
| Self Propelled | No |
| Tilling Width (in) | Adjustable, 11/16/21 |
| Tilling Depth (in) | 11.0 |
| Tine Material | Welded Forged Steel |
| Tine Thickness | 0.21 |
| Tine Speed | 160 |
| Gear Ratio | 20:1 |
| Bumper Guard | Yes |
| Wheel Diameter (in) | 11.0 |
| Wheel Width (in) | 1.75 |
| Gross Weight (lb) | 115 |
| Net Weight (lb) | 110 |
| Consumer Warranty | Tiller 2 Year, Engine 2 Year |